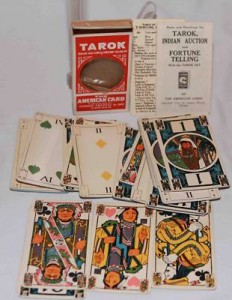 April Fools' Day is almost upon us, and as one of the most light-hearted days of the year, many of us will be celebrating it in some form. Whether with a tarot reading which questions the next financial year or a prank on a friend, April Fool's Day is a great day to remember.
Although April Fools' Day is generally celebrated on 1 April in the Western world, many different cultures celebrate days of foolishness around the same time; the Hindu calendar has Holi, the Romans had Hilaria festival on 25 March and Jewish people celebrate Purim.
The light-hearted day is often seen as a fresh start in most cultures due to its occurrence at the beginning of spring and around the same time as the clocks go forward, meaning that it is a great time to have a psychic reading or a tarot reading. Rather than playing a prank on a loved one or colleague this year, why not let your psychic energy flow and let a skilled medium help you start April with some positive guidance?
Image Credit: KnightMove (commons.wikimedia.org)