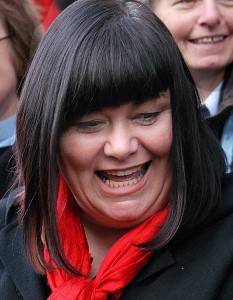 The latest celebrity to tie the knot is none other than comedienne Dawn French. The news came as a surprise to many, although a number of celebrities attended the lavish and intimate wedding.
Dawn French was previously married to comedian Lenny Henry for 25 years, and she admits that being single was tough after being married for so long. On dating, she says that she is not "an accomplished flirter" and found that the first few dates after her break up were "excruciating".
After meeting Mark Bignell, boss of a drug rehabilitation charity founded by her mother, she started to feel love again, and has said that she "started to claim my life back" after spending more time with him.
Few details about the marriage have been revealed, but the press has said that the nuptials were supposedly carried out at the Scarlet Hotel in Cornwall and that guests included Alison Moyet, Jennifer Saunders, Sue Perkins, Kathy Burke and French's daughter Billie.
If you are hoping for a second chance at love, why not take a free psychic reading and see what life has in store for you?
Image Credit: Frank Blackwell (commons.wikimedia.org)